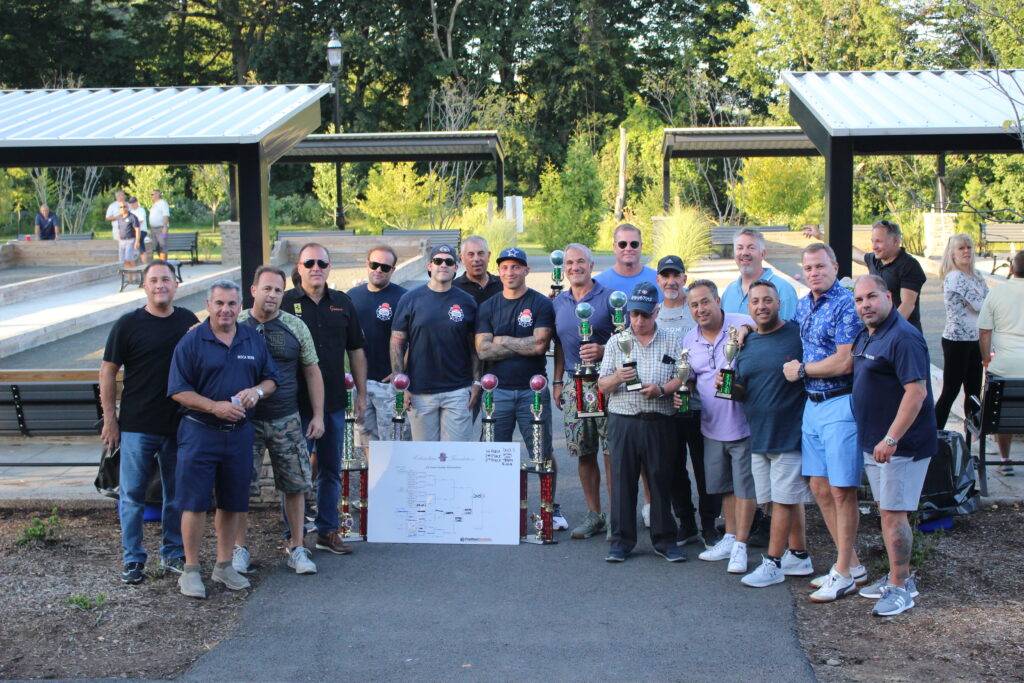 Congratulations to the 2019 Columbian Foundation Bocce Tournament Winners! Click here for more photos from the event.
1st Place – Chief II – John Centanni, Gerard Centanni, Angelo Rizzitello and Michael Fortunato.
2nd Place – The Jersey Lions – John Venezia, Anthony Parrillo, Scott "The Protagonist" Robertson and Keith Cinera.
3rd Place – Team Fiala – Pete Fiala, John Leitgo, Dave Lentz and Nick Sabatino.