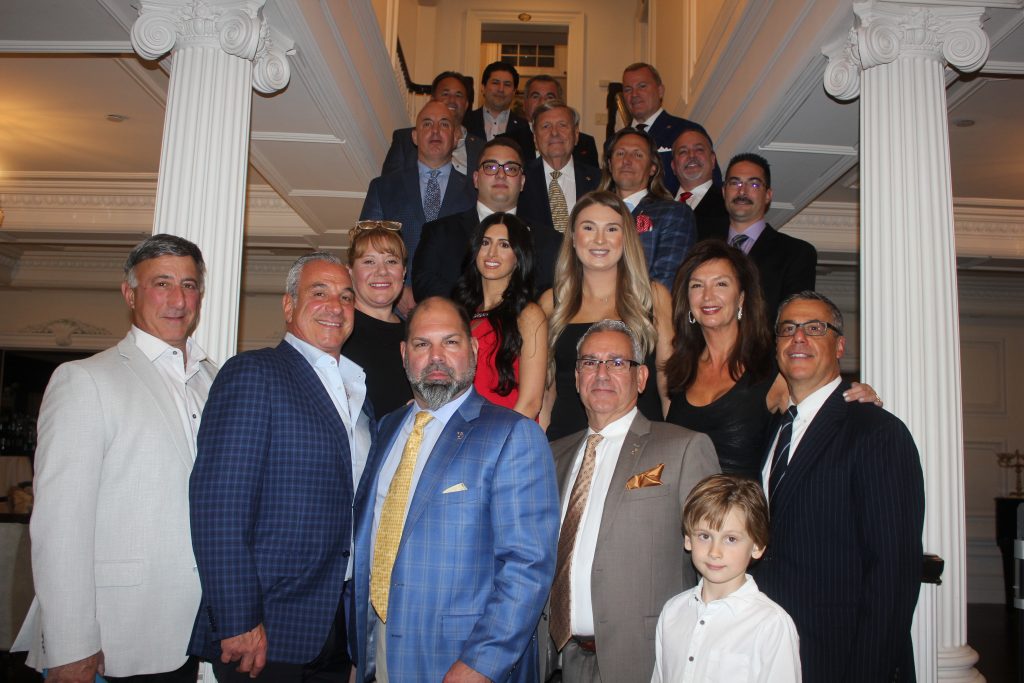 The Columbian Foundation hosted the Humanitarian COVID- 19 Essential Workers' Awards dinner on Monday, April 19, 2021 at the Park Savoy Estate in Florham Park, NJ.
Honorees included Captain Philip J. Alfano IV, Newark Department of Public Safety Fire Division; Natalee Vaccaro- Barlett, East Hanover Schools Superintendent; The Biondi Family of Biondi Funeral Home; Samantha DeMaio, RN, Morristown Medical Center; Michael Frungillo, CEO and President, Gourmet Dining LLC; Firefighter/EMT Anthony Malanga, Belleville, New Jersey Fire Department; Marissa Marcantonio, RN, Saint Barnabas Medical Center; Captain Steven M. Piatti, Administrative Captain, Morris County Sheriff's Office, Bureau of Corrections; EMT Thomas Gerard Salandra, Crew Chief, West Essex Volunteer First Aid Squad; and Paul Yodice, MD, FCCP, FCCM, Chair of the Department of Medicine at Saint Barnabas Medical Center.
This Awards Dinner marked the first major in-person gathering of the Foundation since the start of the COVID-19 crisis. This event was due to take place in December of 2020, but restrictions forced the postponement of the Foundation's annual Christmas gathering, hence the Foundation's "Christmas in July" theme.
The Foundation was thrilled to honor some of the truly outstanding men and women who rose to the occasion in their respective communities during this unprecedented time.
Click here to view photos from the event!