Anthony George DeZenzo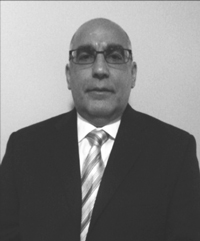 Anthony George DeZenzo was born on January 3, 1961 in Denville, New Jersey to Anthony G. DeZenzo and Lucille A. DeZenzo (Montimorano) and grew up in Parsippany, New Jersey. At the age of 18 , Anthony followed in his father's footsteps in pursuit of a career in Law Enforcement. He was hired by the Morris County Sheriff 's Department in 1981 and shortly after, in 1982, he was hired by the Parsippany -Troy Hills Police Department. Anthony and his wife Marion. were married in 1986 and were blessed with two sons, Anthony George DeZenzo, now 22 and Michael Vito DeZenzo, now 20.
As a police officer, Anthony quickly rose through the ranks, attaining the rank of sergeant in 1986 after only five years in law enforcement. As a sergeant, Anthony was assigned to the Patrol Division and was selected as a member of the newly formed Emergency Response Team. As a member of the ERT he was trained as a sniper. In 1991, Anthony was promoted to the rank of Lieutenant. As a Lieutenant he commanded a section in the Patrol Division and was later detailed to command the Traffic Section. In 1997, Anthony was promoted to the rank of Captain, and served as the Division Commander in the Investigative Division, Internal Affairs as well as the Support Services Division.
In 2010, Anthony was promoted to the rank of Deputy Chief. As Deputy Chief he was responsible for all departmental operations, including patrol response and criminal investigations in the Township. In 2011 Anthony was promoted to Chief of Police, serving as the 6th Chief in the history of the Department, the largest municipal police department in Morris County. The department is responsible for the safety and well being of a population of 50,000 residents and a daytime population of over 150,000 people.
In addition to accumulating over 1500 hours of professional training, Anthony has a Master's Degree from Fairleigh Dickerson University. He is also a graduate of the prestigious FBI Nation Academy 196th Class as well as the West Point Leadership and Command Program.
As Chief, Anthony guided the response team through two of the worst natural disasters to hit Parsippany. His response to Irene in 2011 demonstrated leadership abilities that were recognized by town leaders. As a result in 2012, prior to Super Storm Sandy, Anthony was appointed the Coordinator of the Parsippany Office of Emergency Management. in this capacity he was responsible for coordinating all emergency services in conjunction with other county, state and federal agencies.
Chief Anthony DeZenzo has dedicated his life to serving the citizens of Parsippany-Troy hills. He has completed a highly distinguished career and continues to hold his family, friends, former co-workers and citizens in very high regard.