Thomas Mastrangelo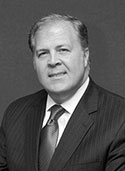 Thomas (Tommy) Mastrangelo was born in Newark, New Jersey to Gerard Anthony Mastrangelo, who was in the wholesale and retail appliance business and Marie E. Mastrangelo (Faiella) a homemaker. The family, which included siblings Denise and Richard, resided in Newark and Irvington New Jersey in their early years and then settled in West Caldwell, New Jersey.
Mastrangelo graduated from Essex Catholic High School in Newark NJ and went on to earn a bachelor's degree from Seton Hall University, an Executive MBA degree from Fairleigh Dickinson University, performing his International Business study in England and later went on to earn a Juris Doctorate of Law ( J.D.) from Seton Hall University School of Law in 1994.
Mastrangelo is recognized as a top executive sales leader in Information Technology (IT). His career in the IT business began out of college with Unisys Corporation and then went on to hold executive sales and leadership positions with industry notables AT&T, EMC, Wayside Technology and EqualLogic Corporation, where as its Eastern US Vice President contributed in growing the ventured backed company's sales to $125 million, positioning Equal Logic for its S1 filing to become a public company. After Equal Logic's S1 filing, Dell Corporation purchased EqualLogic for $ 1.4 Billion. Mastrangelo serves as President of Mind's Eye Technologies an IT consultancy firm. During the course of his career major contracts were won with such notables as IAC Corporation, Aventis Pharmaceuticals, State Street Bank, Princeton Financial, CIT, Kodak, AT&T, The US Marines, The State of New Jersey, The State of New York, Drexel University, Viacom and many other public and private sector entities.
Through encouragement by family and friends, Mastrangelo ran for his first public office as a candidate for Morris County Freeholder and did so as a "property taxpayer advocate" to reduce taxes and government spending with the goal of providing taxpayer relief for his fellow Morris County residents. He was elected in November 2010 and re-elected in November 2013. For the past two years, Mastrangelo was elected as Director of the Morris County Board of Chosen Freeholders by his six Freeholder colleagues.
Under Mastrangelo's direction and leadership, county property taxes and spending have been reduced and in 2014 implemented a 5 year $ 64 million debt reduction plan, while at the same time, maintaining the good quality of life in Morris County to live, work and raise a family.
As a Freeholder, Mastrangelo is a member of the budget subcommittee, Chairman of the Board of School Estimate (County College of Morris/Morris County Vo-Tech) liaison to County Clerk , Board of Elections, Superintendent of Elections, Rutgers Cooperative Extension Service, Office of Information Technology, Labor Relations , Economic Development & Tourism, Law & Public Safety (Deputy Liaison), Transparency Work Group, Shared Services Committee, Insurance Fund Committee and the New Jersey Association of Counties .
Mastrangelo has always regarded his public service as one of his most significant activities as a way of giving back to the community by keeping his promises to provide true tax relief and ongoing quality of life for his fellow citizens of Morris County and the great State of New Jersey.
Mastrangelo is a member of the Sons of Italy. Tommy is married to Debbie (Speziale) Mastrangelo and has three children, Christopher, Brittney, and Michael.